This amazing South Valley tour is a nice combination of Pre-Inca, Inca and Colonial period, that few people visit. You will be amazed with landscape, and the beauty of each Inca sites, you will pass by many villages, most of them rich in gastronomy.
Overview
South Valley Tour – Itinerary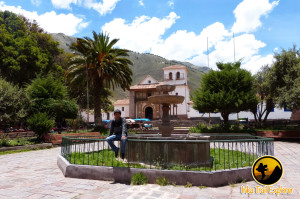 We will start visiting the archeological site of Tipon, it is a master peace of engineering and hydraulic system, we will visit for one hour around.
Afterward we will drive our Van for half an hour to Piquillaqta, it is an amazing Pre-Inca building, according to studies it was built by Wari culture occupied in 600 before Christ, this is an example of urban system with streets, and avenues like roman style.
Then will drive our Van for 20 minutes to Andawaylillas, very impressive colonial Church, very well decorated with wall paintings, altarpiece gilded and burnished, it is considered the Sistine of America, because of its beauty and its impressive decoration in gold and silver. Afterward we will head back all the way to Saylla district, rich in gastronomy with ancient traditions. Saylla is a perfect place to experience one of the most traditional dishes of the Incas (Guinea Pig).
Inclusions
Included in South Valley Tour
Professional Tour Guide
Inka Trail Explorer has a staff of professional tour guides with many years of experience in tourism, they studied tourism and English at University. They all are passionate in the history, archeology, and also in the astronomy, they always will be happy teaching you about their heritage and they will  make fantastic trip for you.
Briefing
The night before this amazing tour, your guide will give you all detailed information about your tour schedule.
Transportation
Inka Trail Explorer includes the transportation. We will take you on our private minivan, we pick you up from your hotel and take you on the tour, at the end of your tour we leave you in your hotel.
Not Included in South Valley Tour
Entrance Fee
known as a Boleto Turistico, which include 16 places to visit some museum and Inca sites in Cusco City, most of them are located in the Sacred Valley and south Valley Tour. If you are traveling over a week in Cusco we highly recommend buy this Ticket. Also you can get a partial Ticket just for this tour.
Lunch
Inka Trail Explorer does not include Lunch on this tour. At the end of your tour you get to pass Saylla, a lettle town with great variety of tradicional Peruvian dishes, we highly recommend to you and stop to enjoy your lunc.
Dinner
Inka Trail Explorer does not include dinner on this tour, but we can recommend you some good Restaurants in the City of Cusco.
Prices
South Valley Tour – Price
Inka Trail Explorer warmly welcomes to you, and we really want to make the best experience for you.
Price: USD 180 for the group up to 5 people – Private service
Packing List
Essencials
Water
 Sunscreen
Bug spray
Sunhat
sunglases
Rain gear
Fleece
Camera
Handsanitizer
Extra Money for Souvenirs, Drinks & Tips
Booking
How to book
It's always better contact us directly and confirm with our team before your booking. Our office will email you back that day with your confirmation. We always send out confirmations, so if you don't hear from us, check your spam or contact our office and we will resend.
---
---